---


---
---


---
APPOINTMENT...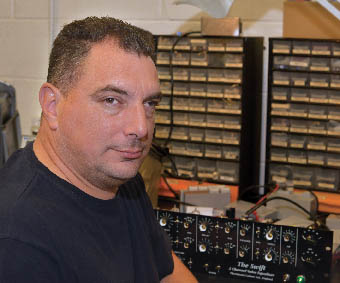 Thermionic Culture, arguably Britain's premier manufacturer of valve studio equipment, welcomes Tim Vine-Lott to the team. Vine-Lott has 30 years of pro-audio and studio experience, 27 of which were spent at AIR Studios. Vine-Lott's principle tasks have been QA and production testing of The Swift, Phoenix, Mastering Phoenix and Culture Vulture Super 15. More interestingly, he is heading up development of several new products, including a new microphone preamp aimed at ribbon mic's, primarily the Coles 4038, which is made in Hoddesdon, a stones throw from Thermionic Culture's Harlow headquarters.
Vine-Lott says "I'm delighted to be working with Vic and his team, they're great people and a pleasure to work with. Fine tuning production and testing of The Swift etc has been an interesting introduction to their world. The new mic pre is a real challenge, and there's more in the pipeline."
Interestingly, Vic also spent 30+ years studio engineering before Thermionic Culture.
---
IF RED IS YOUR COLOUR - DON'T MISS OUT!
Production of the Limited Edition Earlybird 4 channel mic preamp in red is about to come to an end, so if red is your colour choice check on stock to avoid disappointment!


If you do miss out don't worry production of this best seller will continue in Classic Black.

---